The Queue option allows you to create groups to which one or more agents can be assigned to take up the calls. The IVR routes the calls to the queues where the next available agent attends the calls.
To add a queue
1. Ensure you are at the Queues page.
2. Click the

. A pop-up window opens.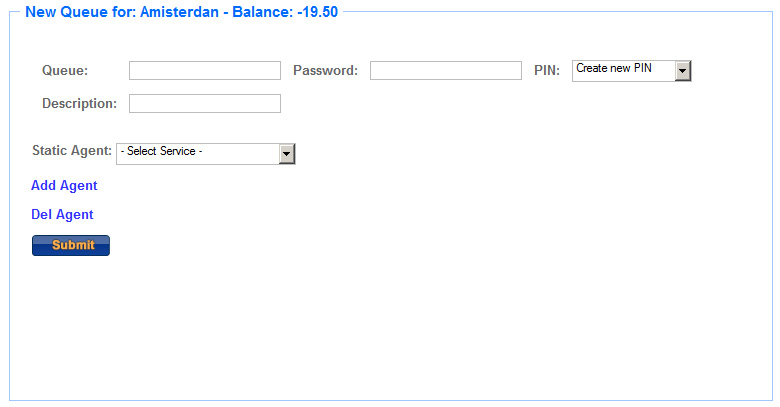 3. Enter a password in the Password field.

4. Select a PIN from the PIN drop-down list.
5. Enter a description in the Description field.
6. Select the static agent from the Static Agent drop-down list.
Note: You can click the Add Agent link to add a new agent. You can also click the Del Agent link to remove the new agent that is added.
7. Click Submit.