With the IVR (Interactive Voice Response) feature you can set auto messages and provide menus to callers. IVR also does auto redirection to queues and tells users waiting for with messages such as "You are 5'th in the queue. Your call will be attended to in approximately 3 minutes".
To add an IVR
1. Ensure you are at the IVR page.
2. Click the

. A pop-up window opens.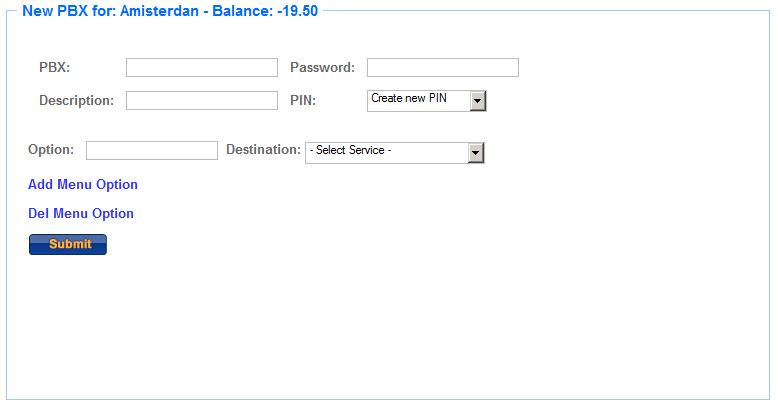 3. Enter a password in the Password field.
4. Enter a description in the Description field.
5. Select a PIN from the PIN drop-down list.
6. Enter a menu option in the Option field.
7. Select a destination from the Destination drop-down list.
Note: You can click the Add Menu Option link to add more than one menu options. To remove the menu option, click the Del Menu Option link.
8. Click Submit.